Workshop on Networks and Development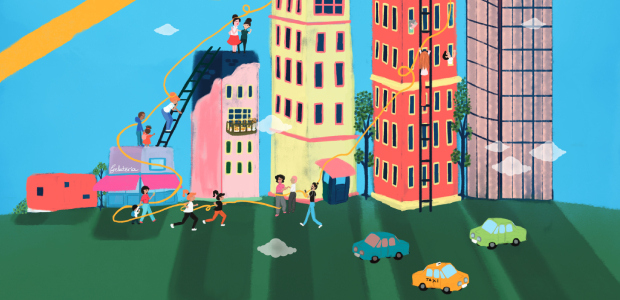 Il Dipartimento di Scienze Economiche e Statistiche dell'Università Federico II ed il Centro Interuniversitario di Studi di Economia e Finanza (CSEF), in collaborazione con il Laboratory for Effective Anti-Poverty Policies (LEAP, Bocconi) e la Banca Mondiale, organizzano un convegno internazionale su Networks and Development dal 29 al 31 maggio 2023 presso il Complesso dei Santi Marcellino e Festo.
L'evento sarà un'occasione di confronto tra esperti internazionali e giovani studiosi su temi di economia delle reti e dello sviluppo economico. Durante il convegno interverranno la Professoressa Oriana Bandiera (London School of Economics) con un intervento su "Economic Development and the Organisation of Labour" ed il Professore Imran Rasul (University College London) con un intervento su "Anti-poverty Policies, Preferences and Beliefs: Evidence from a Partial Population Experiment".
Il convegno è organizzato da Matteo Bizzarri, Michele Giannola, Roberto Nisticò, Mattea Stein (Università Federico II e CSEF) e Stefano Fiorin (Università Bocconi e LEAP).
Allegati:
Incontro di benvenuto con le matricole della LM Finanza

Venerdì 22 settembre 2023, ore 10:30, presso l'aula C1 dell'aulario avrà luogo l'incontro di benvenuto con le matricole della LM Finanza.

Avviso inizio lezioni corsi triennali primo anno

Gli studenti iscritti o che intendono iscriversi al primo anno di una delle lauree triennali del DISES (Economia e Commercio–CLEC; Economia delle Imprese Finanziarie–CLEIF; Scienze del Turismo ad Indirizzo Manageriale-STIM) sono invitati a leggere con attenzione il seguente documento con le istruzioni per accedere alle lezioni:

avviso-inizio-lezioni.pdf

Le lezioni inizieranno mercoledì 20 settembre.

Esiti Bando di Concorso - Dottorato in Economia 39° ciclo

Esame ammissione LM Finanza

L'esame di ammissione alla LM Finanza avrà luogo giovedì 28 settembre, ore 10:00, presso l'aula D16 del Dipartimento.

Avviso Seduta di Laurea Triennale Settembre 2023

In applicazione del nuovo Regolamento Didattico di Ateneo, è stata prevista una seduta di Laurea Triennale nel mese di Settembre 2023 per tutti gli studenti in debito della sola prova finale (esami finiti entro luglio 2023).